Brewery Tour Questions - What Is Asheville's Oldest Brewery?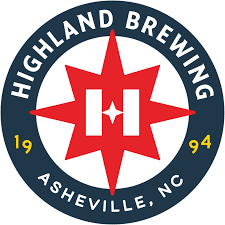 What is the Oldest Brewery in Asheville?
Today, Asheville is known to many as Beer City USA, and our mountain town of 93,000 people is home to more than 30 breweries. The surrounding area boasts more than 70, and those numbers keep growing. But, what brewery started it all? What is the oldest brewery in Asheville?
1994- The Beginning of Asheville's Craft Beer Industry
In 1994, downtown Asheville was not the tourist destination it is today. While the Biltmore Estate was a huge draw for visitors to the area, downtown Asheville was quiet. Many old buildings were still boarded up after Asheville's fifty year hibernation period caused by the Great Depression.
However, grassroots efforts by the community had begun to attract artists and restauranteurs to the quiet Art Deco downtown business district. Many old storefronts were converted into artist studios and galleries, while others were refurbished into restaurants.
An Old Appliance Store Turned Pizzeria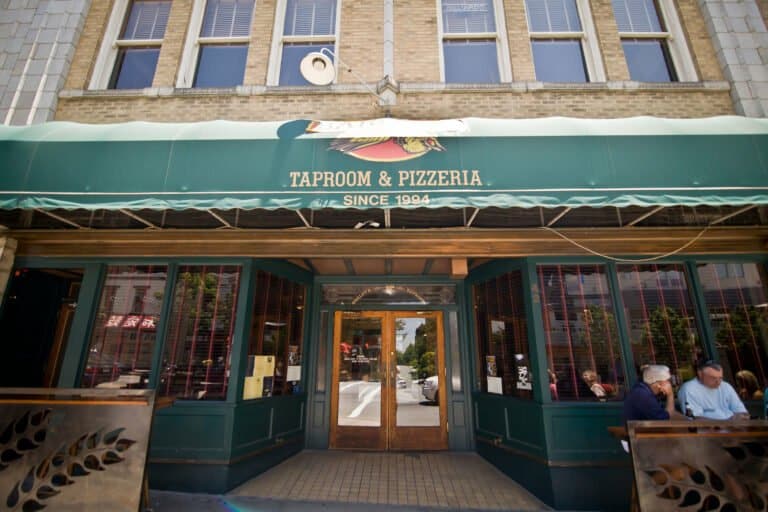 An old appliance store sat at 42 Biltmore Avenue, but in 1994 Barley's Taproom and Pizzeria moved in. The new tenants served hand tossed pizzas, sandwiches and salads downstairs, and they converted the upstairs area into a pool hall with a great beer selection.
Over the years, Barley's has earned many honors for its dedication to great craft beer service, including "Best Taproom in the South" by Southern Draught Beer News and was picked a "Top Tap in the South" by Celebrator Beer Magazine.
A Basement and a Retired Engineer
Oscar Wong is of Chinese descent and was raised in Jamaica. He immigrated to the US in the 1960s to attend college and later started a successful engineering firm. During those years, his family visited Asheville often for vacations, and when it was time to retire Wong decided Asheville was the perfect place to settle down.
The story Wong tells of Highland Brewing's beginnings begins with his retirement. According to Wong, his wife wasn't used to him being around the house as often as he was, and she suggested he get a hobby to keep himself occupied. 
Two local brewers, John Lyda and John McDermott approached Wong about opening a small brewery. Wong had been a homebrewer in college, and was fascinated by the idea of making a business creating small batches of local beer.
At that point, there were only 500 breweries in the US and only a handful located in North Carolina. Highland Brewing opened for business in the basement of Barley's Taproom on April 21st, 1994. In the beginning, Barley's was Highland's biggest customer. In those days, Highland didn't have a tasting room open to the public.
Wong's thoughts were that he made beer and sold it to bars and restaurants. Those were his customers. Those bars and restaurants then sold the beer to their patrons. Wong didn't want to go into what he perceived as competition with his own customers, and Highland kept this business model for years.
Highland Brewing Company- Asheville's Oldest Brewery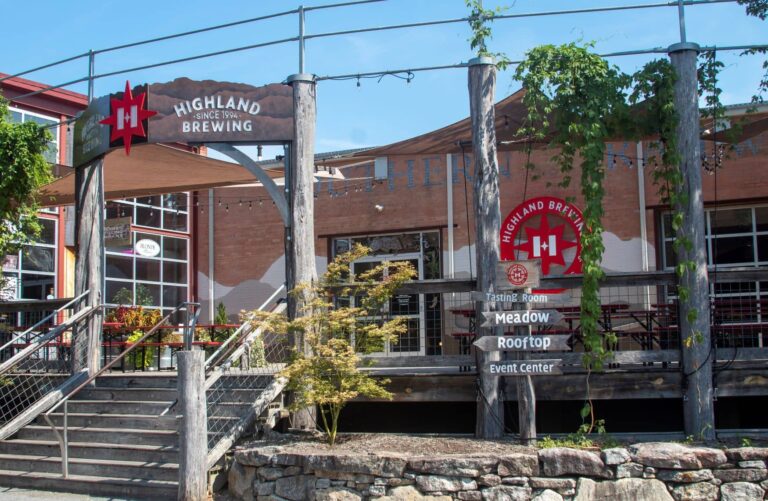 By 2006, Highland Brewing had outgrown its humble basement beginnings. Blue Ridge Motion Pictures, a film production company, had recently shuttered its doors and their massive 180,000 square foot facility was up for sale. 
Highland purchased the old movie studios, and since then has slowly converted the space into a huge production facility, multiple tasting rooms, event spaces, an outdoor music venue and even a rooftop bar with great views out over the Blue Ridge Mountains.
Today, Highland Brewing produces more than 50,000 barrels of beer each year. Highland's products can be enjoyed throughout the Southeast, as the brewery currently distributes its wares across North Carolina, Virginia, South Carolina, Georgia, and Tennessee.
How To Take A Tour of Highland Brewing
At BREW-ed Brewery Tours, we love Highland Brewing. But, we offer walking tours of downtown area breweries, and Highland is a bit too far for a comfortable walk for our guests. The good news is that Highland offers its own in-house brewery tours. Their employees will guide you through the brewing process and share even more of Asheville's oldest brewery's story with you. To book a brewery tour with them, check out their website at www.highlandbrewing.com. 
If you'd like to check out some great downtown breweries with us, check out our Asheville brewery tours.