Private Brewery Tours of Asheville, NC
What Can I Expect On My Private BREW-ed Brewery Tour?
Every BREW-ed Brewery Tour guide has earned certification through the Cicerone Certification Program, which means a certified beer expert will lead your tour. As your guide takes you to each brewery, you'll do more than just drink. You'll learn about the brewing process, the ingredients and the history of beer while you discover some of the best breweries Asheville has to offer.

On your private brewery tour, you and your friends will get special access to some of Asheville's best breweries! Go behind the scenes and see the tools brewers use to transform raw materials into the delicious beer you'll enjoy along the way.
At each stop on your private brewery tour, you will enjoy three to four six ounce samples of beer. Those little cups add up, and we highly recommended that you eat a substantial meal before the tour.
In between breweries, your guide will tell you about the history of Asheville and how it came to be the beautiful city it is today. It's a cool town with some neat stories, and we love sharing them with our guests.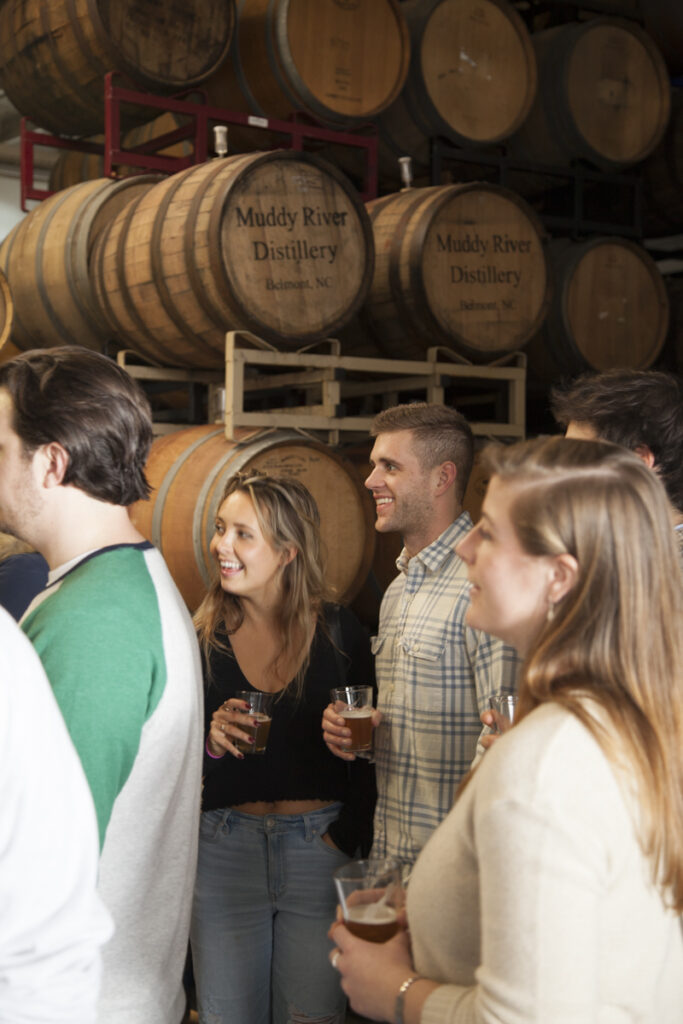 Your Private Brewery Tour
Private brewery tours let you experience Asheville's breweries your way! If you have a corporate retreat, bachelor or bachelorette party, family reunion, or any other group activity with 6 or more people, we would love to customize a tour for you. Simply fill out this form and someone will be in contact with you shortly. Or, feel free to call or shoot us a text at 828-278-9255
It is important to remember that all of our tours, including our private brewery tours, are walking tours that focus on downtown area breweries. We work closely with Asheville Brewing, Catawba Brewing, Hi-Wire Brewing, Brhamari Brewing, Green Man Brewing, Twin Leaf Brewery and Urban Orchard Cidery. We can help you arrange transportation to and from the tour, but BREW-ed does not provide transportation as a service.
Private Brewery Tour Request