Expert Led Walking Tours of Asheville's Best Breweries
Award Winning Brewery Tours Led By Asheville Beer Experts


BREW-ed's brewery tours are more than just a pub crawl! Our tours were named among the best in the world by both National Geographic and TripAdvisor because they are the only brewery tours in Asheville led by internationally recognized beer experts!
Let our team of expert guides take you behind the scenes of some of the best breweries Asheville has to offer!
What To Expect On A BREW-ed Brewery Tour
Expert Tour Guides
Every one of our brewery tours is hosted by a recognized expert when it comes to beer.  As your Cicerone certified guide takes you to each brewery, you'll do more than just drink.
Asheville Craft Beer
Our brewery tours challenge our guests to get out of their comfort zone! We pour a wide variety of beer styles on every tour. At each stop, you will enjoy three to four six ounce samples of beer. Don't show up on an empty stomach! 
Local History
In the early days, Asheville provided clean mountain air and healing waters visitors. Today, people are drawn to the mountains to hike, bike and explore great restaurants and local breweries. Uncover Asheville's past as we move between stops.
What Are We Going To Do On The Tour?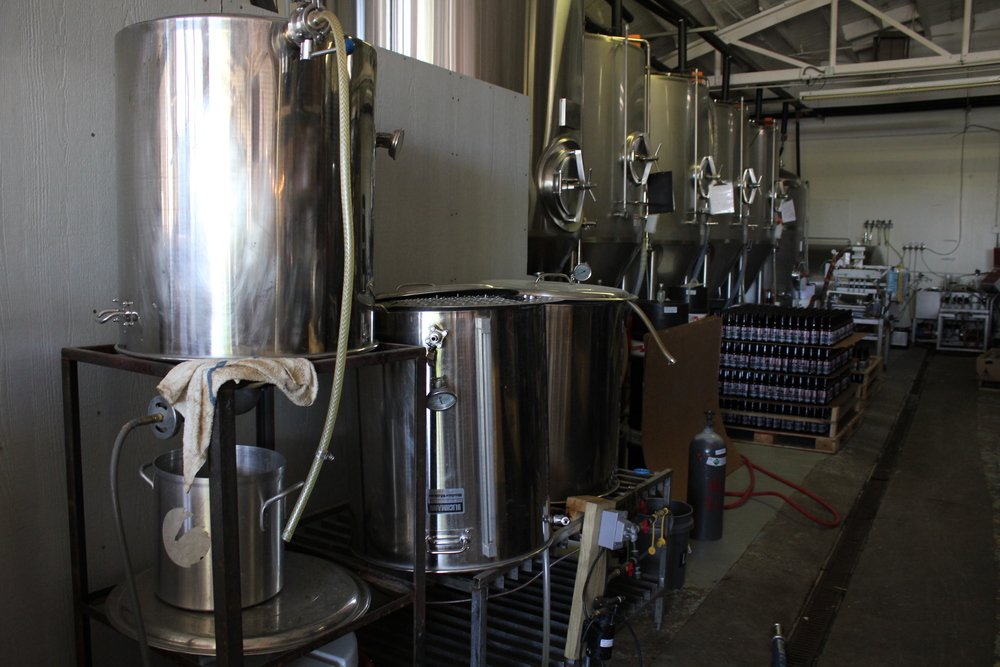 On a BREW-ed brewery tour, you'll do more than just drink! You'll get behind the scenes access to some of Asheville's best breweries. You'll see the tools brewers use to create your favorite beers, and learn their processes. You'll sample a wide range of award winning and small batch beers not available anywhere else. You'll experience all Asheville's beer community has to offer alongside local beer industry experts.
How many people will be in the group?
BREW-ed limits the size of its brewery tours to 14 guests. Bigger groups make it hard for everyone to hear and participate. Small tours are unique to BREW-ed, and we hope you enjoy the more personalized experience. We recommend you buy your tickets early, as our tours do sell out.
Tips for tour guides are not required but always appreciated! We handle tipping all the brewery staff.
How far are we going to walk?
Asheville has 15 breweries in the downtown area alone. A collection of old warehouses towards the southern end of the downtown historic district has been revitalized into an unofficial brewery playground.
"The South Slope," as it's known, is home to more than a half dozen craft beer producers, so it provides the perfect backdrop for our brewery walking tours. We can share Asheville's history as we visit breweries that are each very different from one another, despite their close proximity.
While our walking tour is an eco-friendly and healthier alternative to a bus tour, our goal is an enjoyable relaxing experience, not a marathon.
Comfortable shoes are recommended.
Anything Else I Should Know?
THE FINE PRINT ON OUR ASHEVILLE BREWERY TOURS
ALL BREWERY TOURS MUST BE BOOKED IN ADVANCE THROUGH THIS WEBSITE OR BY CALLING (828)278-9255.
CANCELLATIONS MUST BE MADE AT LEAST 72 HOURS PRIOR TO BREWERY TOUR DEPARTURE TO RECEIVE A REFUND.
BREWERY TOURS WILL BE HELD RAIN OR SHINE SO PLEASE CHECK THE FORECAST AND PREPARE ACCORDINGLY.
IN THE EVENT OF A NATURAL DISASTER OR SOME OTHER UNFORESEEN CIRCUMSTANCE BREW-ED RESERVES THE RIGHT TO CANCEL A BREWERY TOUR. THOSE WITH RESERVATIONS WILL BE RESCHEDULED OR REFUNDED.
ALL SAMPLES ARE INCLUDED IN YOUR TICKET PRICE.
BREW-ed Brewery Tour Gift Certificates Are Also Available
A brewery tour gift certificate is great for friends and family planning a visit to Asheville. We will show them around some of the best breweries in town and pour plenty of delicious craft beer, all while giving a local's perspective of our city.