Five Asheville Breweries With Great Outdoor Seating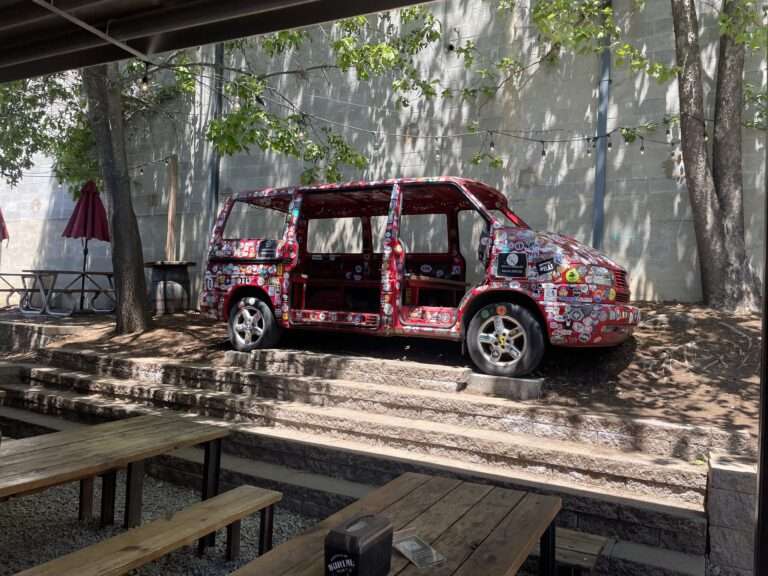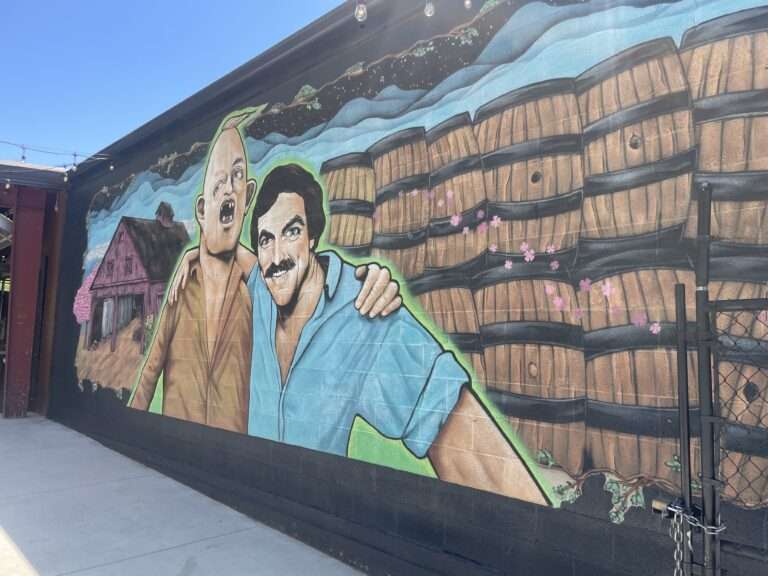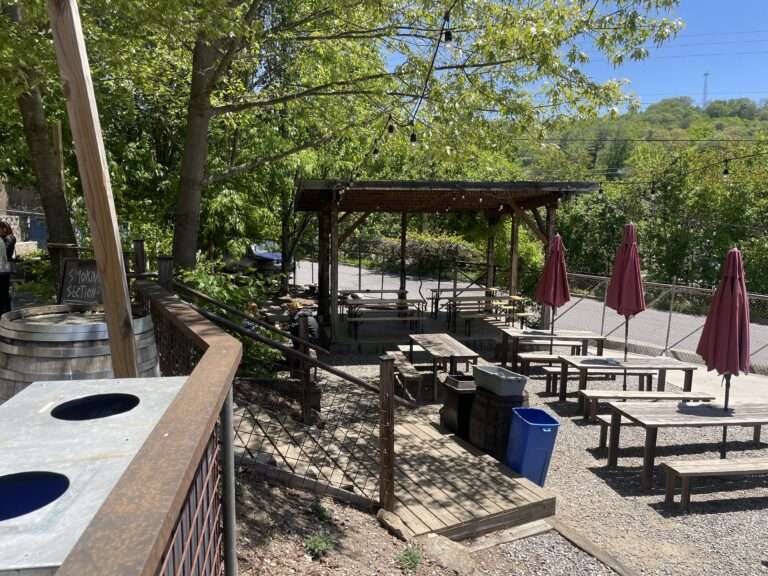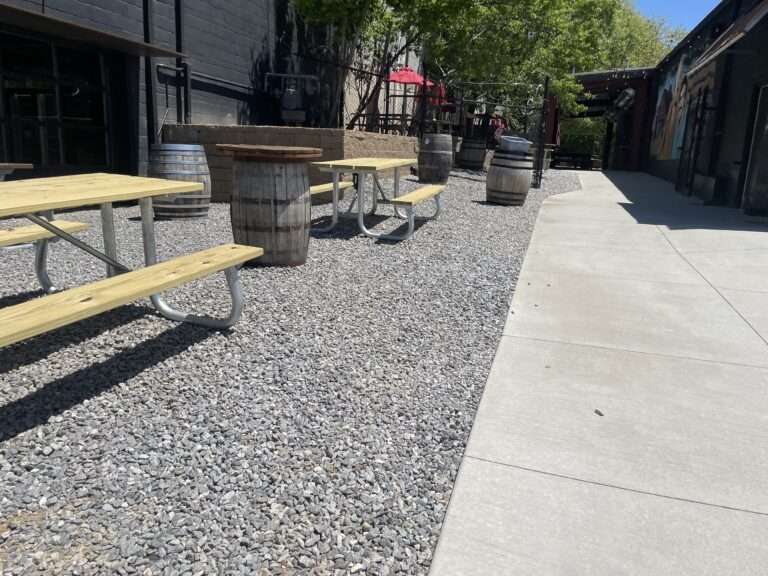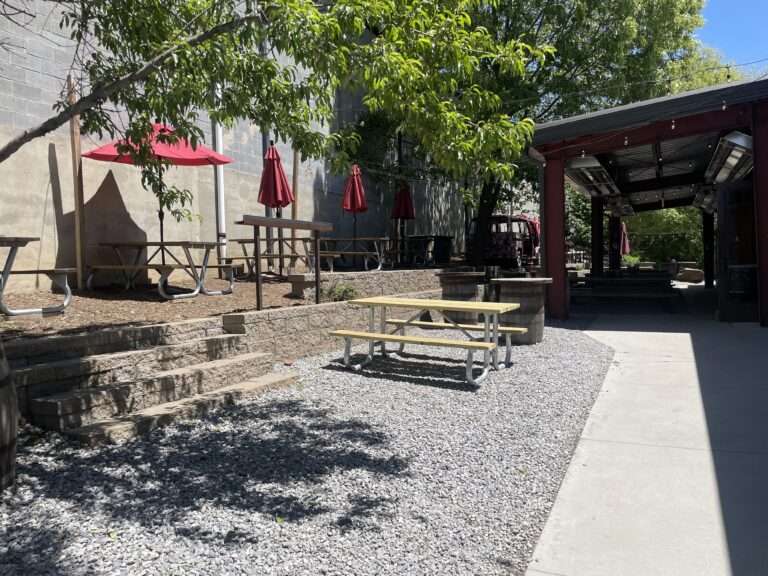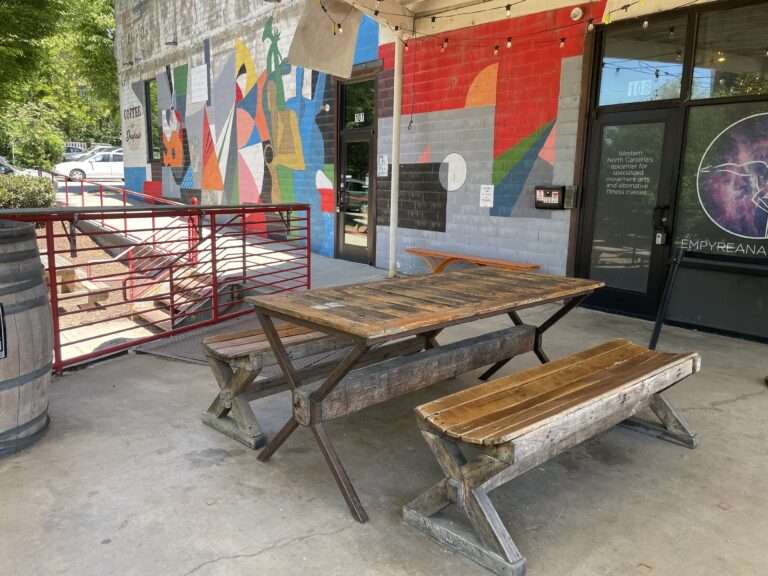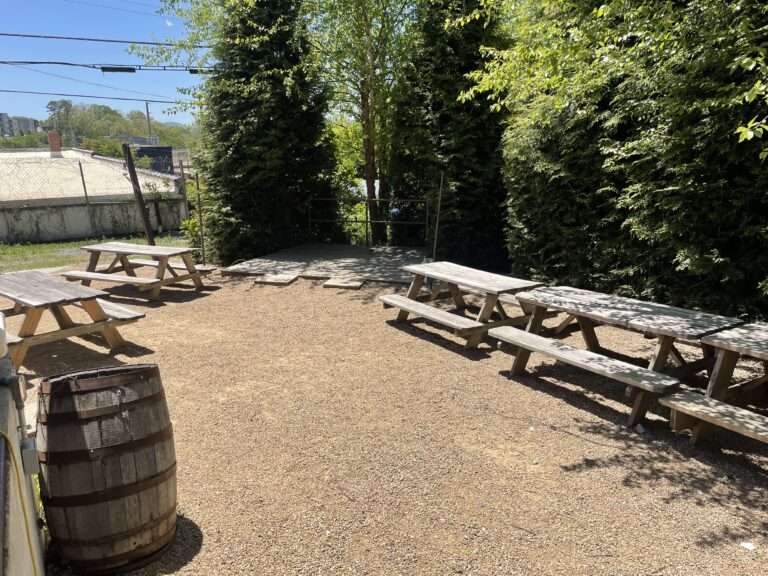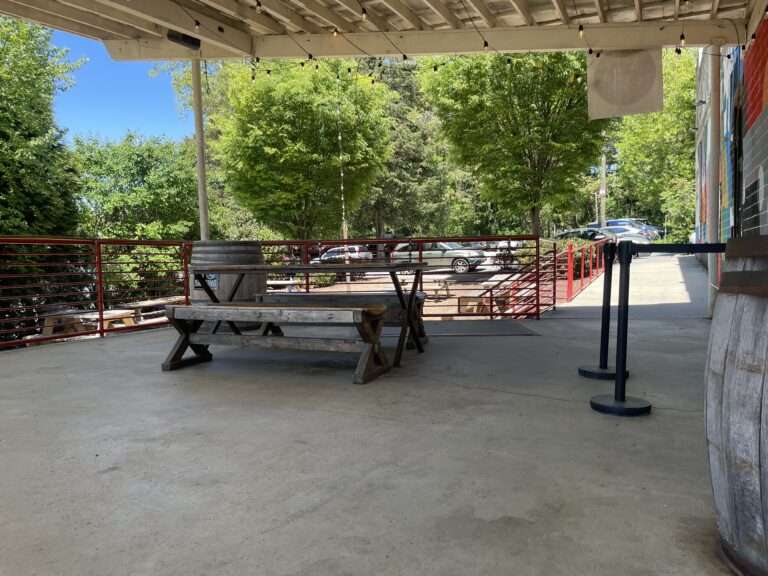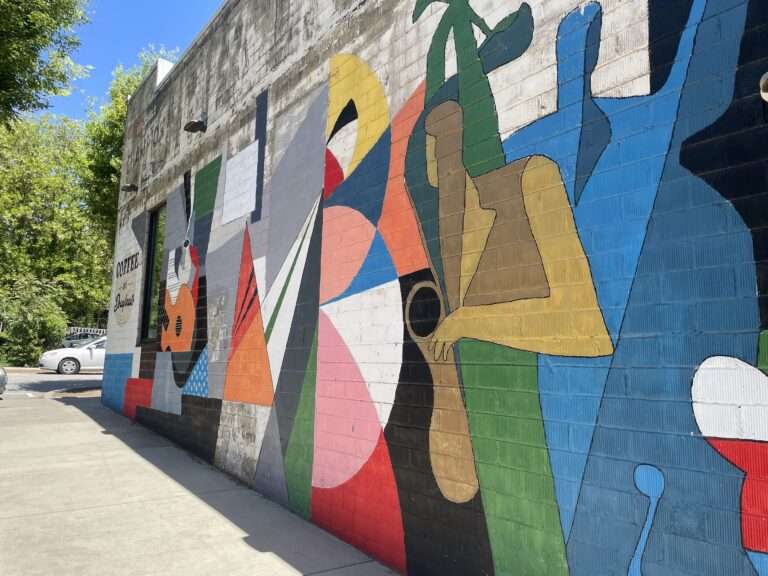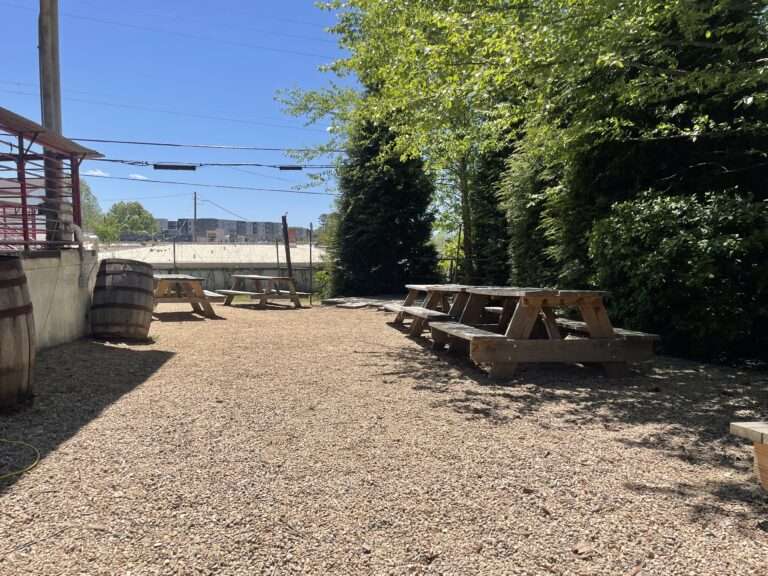 Asheville, North Carolina is home to some of the best craft breweries in the country. While we love showing folks around to some of our favorite downtown locations, there are so many breweries in the area that we can't visit every one. As the weather starts to warm up, I've been thinking about the Asheville breweries with the best outdoor seating areas. While most breweries in town have at least a little outdoor space, here are five you don't want to miss if you're looking to get some fresh air along with a great beer!
The brewery that started it all! Highland Brewing was Asheville's first craft brewery and has been cranking out amazing beers since 1994. During that time, they moved from their humble beginnings underneath Barley's Taproom in downtown Asheville to a former movie production facility just east of town.
Since then, Highland has worked to expand their presence on the campus to include several spots to enjoy a beer while taking in the mountain scenery. From the patio just off the main tasting room to the rooftop bar with great views of the Blue Ridge Mountains, to the disc golf course that winds its way around the property, Highland Brewing is a great place to grab a beer and some sunshine.
Burial Beer was once the smallest production brewery in Asheville. They began brewing 31 gallon batches (that's just two kegs worth!) in 2013 in an old radiator repair shop on Asheville's South Slope. An opportunity to purchase the building a few years back resulted in a lot of upgrades, including a much bigger brewhouse. Producing more beer meant they needed more places for customers to enjoy a pint. Today, Burial has  massive outdoor seating area with picnic tables, an outdoor bar for quick access to a fresh beer, and even a couple of old trucks to play in (just as much fun for adults as for kids… trust me).
And, if you want to venture outside of the downtown area, Burial has a second location near Biltmore Village. Known as the Forestry Camp, the newer location was built on the campus of an old camp used to house workers who built the Blue Ridge Parkway. Today, the many buildings house Burial's production facility, restaurant, tasting room and lots of outdoor space.
Wedge Brewing actually has three tasting rooms in Asheville, but I am partial to their original. Situated in a 19th century warehouse next to a set of railroad tracks in the River Arts District, the original Wedge tasting room is more outdoors than indoors. Inside, you'll find a small bar with a couple of tables, in case the weather isn't cooperating. But, most guests will want to take their pint outside, where you'll find picnic tables, outdoor games and a small stage for music on the weekends. If you're lucky, you'll be there watch the train go by.
If you're up for a little drive, one of the best places to enjoy a pint outside is five minutes north.
Zillicoah Beer Company is located in Woodfin, just a few minutes outside of downtown Asheville. Their outdoor seating area is perched on the banks of the French Broad River, with a picturesque view of the water and the mountains beyond. Picnic tables are scattered along the riverside, allowing guests to watch the river flow by while they sip on their beer. Zillicoah specializes in traditional European styles, including German lagers and Belgian ales. And, if you get hungry while you're there, don't miss out on the Taqueria Munoz food truck. It is a permanent fixture at Zillicoah and can't be beat!
If you head south from downtown Asheville, you'll find Cursus Keme, one of the most unusual breweries in town. Cursus Keme is located in what used to be a semi truck repair facility, in a part of town full of dilapidated warehouses. Your GPS will have you park in the gravel along the side of the road. From there, you'll be directed to walk through an ivy covered gate where the road dead ends. Inside, you'll find one of the most picturesque places in Asheville to enjoy a beer outdoors. 
Cursus Keme's beer garden sits along the banks of the Swannanoa River, which is more of a small creek most of the year. Lots of picnic tables, wildflowers and an herb garden for growing ingredients used in Cursus Keme's beers fill the courtyard. Through a set of large open garage doors, you'll find the bar and tasting room. A beautiful long live-edge wooden bar sits atop a foundation of old engine blocks from the former tenants. Most of Cursus Keme's beers don't fit into standard style guidelines, and they are the perfect way to force yourself out of your comfort zone.
Other Breweries in Asheville With Outdoor Seating
While the breweries above have some truly epic outdoor spaces, there are lots of ways to enjoy a beer outdoors in Asheville, this spring. If you're downtown, stop in for a pint at Asheville Brewing. Their Coxe Avenue location has a great covered patio, not to mention close access to Asheville Brewing's great beers and phenomenal pizza!
Twin Leaf recently invested in a beautiful redesign of their outside space. Located at 144 Coxe Avenue, Twin Leaf's patio is a great spot to grab a pint and watch the foot traffic along Asheville's South Slope.
Check Out Some Breweries With Great Outdoor Seating With Us!
If you'd like to enjoy some great local beer, and enjoy the spring weather on some great patios, join us on a brewery tour! Our team of certified beer experts will take you behind the scenes of some of Asheville's best breweries, and enjoy some great beers in the sun, as well!