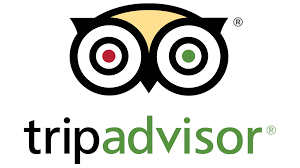 We were named the #5 brewery tour in the world!
How crazy is that? I thought the email from TripAdvisor was just another marketing tool, and I was super surprised to see the news! I just want to take a minute to offer a huge thank you to all of our amazing tour guests who took the time to write such nice reviews about their brewery tour experience with us. Your kind words led TripAdvisor to name BREW-ed as the Number #5 Brewery Tour Experience in the World. This is a huge honor for us. Every day we get the opportunity to show our guests behind the scenes of the craft beer industry here in Asheville, and it is so rewarding to know that people are enjoying our tours. Thank you so much for taking the time to share your experiences with others.
While this honor is huge for us, it is not the reason we run our brewery tours in downtown Asheville. The truth is that Asheville has an amazing local industry centered around making beer. Our tours take our guests through the stories of each brewery, and each delicious beer they create with a depth that most tours don't provide. We want you to drink some great beer while you're with us, but we also want you to leave our tour with more than just a buzz. Our guests gain a true understanding of what makes our local craft breweries tick and how this amazing community works together.
Join us on a brewery tour
If you'd like to learn about our local breweries and drink some delicious craft beer, come join us on a tour. We've got availability most days and would love to show you around!