Zillicoah Brewing To Open This Fall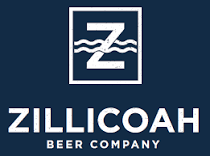 Woodfin will welcome a new brewery this Fall. Zillicoah Beer Company is currently under construction at 870 Riverside Drive, an industrial site that used to house a paving company. This will be the second brewery to open in Woodfin, with Ginger's Revenge only a four minute walk away. Having two breweries so close together will likely create a destination for beer drinkers on the north side of town with customers hopping between the two.
Zillicoah is a new partnership between local veteran brewers, including John Parks and brothers Jeremy and Jonathon Chassner. Parks recently left Hi-Wire Brewing, where he oversaw Hi-Wire's sour and barrel aging program, while Jonathon Chassner worked as a brewer at Lexington Avenue Brewery.
A new brewery in Buncombe County isn't unusual, but Zillicoah will stand out as being the only local brewery without a brewhouse. Instead of brewing their own wort on site, Zillicoah plans to partner with other local breweries and use their equipment to create wort that will be shipped back to Zillicoah in 15-barrel bright beer tanks to ferment. In asking about this unusual arrangement, Jeremy Chassner says, "We're taking a hands-on approach with the brewing. We looked into contract brewing and alternating proprietorship scenarios, but we loved the feel of getting in and working alongside brewers. The reasoning behind holding off on a brewhouse is part financial, but equally because we want to continue to foster relationships and learn while cross promoting some of the great brewers here in WNC. We would like to eventually drop a brewhouse at Zillicoah, but that's a bit down the road".
Instead of focusing finances and efforts on mashing and boiling, Zillicoah intends to center their attention on fermentation. The site on Riverside Drive will feature a split cellar, meaning that there will be one area dedicated to fermenting lagers, which can take six weeks or longer to fully mature, and another side that will be used for sour beer production. Sour beers, a huge trend among craft beer enthusiasts, utilize wild yeast and bacteria during fermentation. The risk of these cultures cross contaminating "clean" beers, like Zillicoah's lagers, and turning them sour as well, is the reasoning behind having two distinct and separate areas. The brewery will use a wide variety of fermentation vessels, including an open fermentor, letina tanks which are typically used for wine making, used wine and spirits barrels, and four large upright barrels called fouders. Once the aging process is complete, the Zillicoah team will move on to the art of blending, where different barrels of beer will have their contents blended together to create the exact flavor profile the brewers want.
While a brewery that doesn't brew may seem like an unusual arrangement, this type of operation is not uncommon in Europe. Especially in regard to sour beer production, there are several European producers that don't make their own wort, but instead use their mastery of fermentation, aging, and blending to create unique world class beers. Zillicoah is bringing well developed Asheville talent and a unique business model to the north side of town, and I can't wait to try some finished product.
If you'd like to learn more about Asheville's beer scene, check out one of our expert led brewery tours.