Visit Asheville's Best Breweries
Tour The Best Breweries In Downtown Asheville
At BREW-ed, we offer expert led brewery tours that focus on the breweries in downtown Asheville's South Slope neighborhood. This collection of old warehouses has been transformed into the city's unofficial "brewery district", with more than a half dozen breweries operating within a couple blocks of one another. This setting makes the perfect place to take visitors on a tour of some of Asheville's best breweries, all without the need of a brew bus or van.
Some of The Great Breweries You'll Find On Our Tours
There are so many great breweries in Asheville, and we wish we could share every one of them with our guests. Unfortunately, time and a desire to maintain a healthy liver prevent that from being a possibility.
Instead, we have partnered with some of the best in the city to showcase what makes Asheville "Beer City, USA"! Here's a little background on some of the breweries we can tour together.
Established in 1999, Catawba Brewing has its roots in the town of Morganton, NC, a little town in the foothills east of Asheville. Founded by two brothers, Scott and Billy Pyatt, Catawba Brewing was one of the pioneer breweries in Western North Carolina. When it was time to expand, the Pyatt brothers decided on The South Slope of Asheville to build a satellite operation. Catawba's dedication to producing high-quality, approachable beers has made it a popular destination for beer enthusiasts and casual drinkers alike.
Catawba Brewing is known for a lot of different beers, but there are a few that are paramount to the brand. Among its most popular is White Zombie, a refreshing Belgian-style Witbier that features light, crisp flavors with a delightful blend of citrus and spice. A super fun beer to pour on the tours is Evening Joe, a coffee blonde ale that looks like a lager, but tastes like a stout.
Visitors to Catawba Brewing can expect a welcoming atmosphere, a great outside patio, and a true taste of WNC's craft beer culture.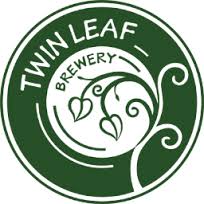 Twin Leaf Brewery, located right across from Catawba, in Asheville's South Slope district, is a community-focused craft brewery founded by owner and former engineer, Tim Weber. By applying his background in engineering and a passion for brewing, Tim has successfully built a brewery that is dedicated to creating small batch beers with a nod to both tradition and to innovation.
Emphasizing the importance of community, Twin Leaf Brewery has become a gathering place for locals. Any given night of the week, you could find an open mic night, a local band, or even karaoke or trivia happening at Twin Leaf.
Their diverse beer lineup ranges from hoppy IPAs like their flagship 144 "Code Name Juicy Fruit", to their Luminosity Belgian Tripel and Para Amigos Mexican-style lager.
On a tour of Twin Leaf Brewery, you'll find a genuine commitment to the Asheville community and a love for the craft of brewing, all while enjoying the exceptional and diverse range of beers created by Tim and his team.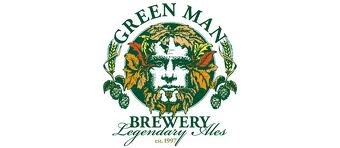 Dating back to 1997, Green Man Brewing stands proudly as Asheville's second oldest brewery. Green Man has its roots as part of Jack of the Wood pub, and when the pub needed a bigger space to brew, Green Man's Buxton Avenue tasting room became the first brewery in Asheville's South Slope! Affectionately known as "Dirty Jack's", it is a local landmark and one of the few places downtown where you'll find locals during the busy tourist season. Since then, Green Man Brewing has grown into a cornerstone of Asheville's craft beer family.
Green Man Brewing's roots as part of an Irish pub show up in their English-style ales that remain a core part of their brand, including their GABF Gold Medal winning Porter. Over the years, the brewery has expanded its offerings to include a diverse range of seasonal and specialty brews, all while staying true to their roots. On a tour of Green Man, you'll get to experience some of Asheville's beer history.
Hi-Wire Brewing emerged in 2013 and has become one of Asheville's fastest growing breweries. Their dedication to maintaining the highest standards in quality and ingredients is evident in every one of their beers.
Among Hi-Wire Brewing's most famous offerings are Hi-Wire Lager and Hi-Pitch Mosaic IPA. Hi-Wire Lager is a smooth, refreshing German-style Pilsner that exemplifies the brewery's expertise in creating flavorful, easy-to-drink beers.Hi-Pitch Mosaic IPA, on the other hand, is an assertively bitter West Coast IPA that showcases a harmonious blend of Mosaic hops, delivering a delightful burst of grapefruit, tangerine, and pine.
While we tour their original brewery and taproom are located on Hilliard Avenue, Hi-Wire Brewing has expanded with tasting rooms across the region, all the way from Kentucky down to Alabama.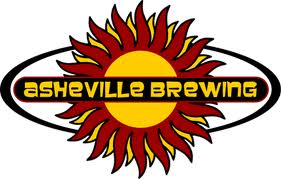 Asheville Brewing Company
Asheville Brewing Company, born in 1998, is the delightful marriage of craft beer, excellent pizza, and second-run movies that you never knew you needed. Picture this: a movie theater, pizza place, and brewery all rolled into one, situated on Merrimon Avenue. They took over the space from the former "Two Moons Brew and View," and transformed it into one of Asheville's favorite locally owned places to hang out. Fast forward a few years, and they branched out to a second location in downtown Asheville on Coxe Avenue, because why not share the love?
ABC has a reputation for being both inviting and unpretentious, while still managing to churn out top-notch beers. 
Among their claim-to-fame beers are Ninja Porter and Perfect Day IPA. Ninja Porter, a winner at the World Beer Cup, is perfect for dark beer lovers, with rich chocolate and coffee from the more highly kilned malts. On the other hand, Perfect Day IPA bursts onto the scene with its vibrant hoppy character and crisp finish, reminding you that life's a sunny day, especially when there's beer. 🙂
A tour of Asheville Brewing Company means stepping into a world where fantastic beer and tongue-in-cheek charm reign supreme. Be it a movie night with pizza at the iconic Merrimon Avenue location or a downtown adventure on Coxe Avenue, you're guaranteed an experience that's equal parts witty, memorable, and undeniably Asheville.
Established in 2013, Burial Beer Co. began as Asheville's smallest brewery. Their beers were produced on a humble one-barrel system brewing 31 gallons at a time. Since then, the company invested in a larger brewhouse, as well as satellite locations throughout North Carolina. 
Burial's brewers see each beer as a story, and that is evident in beer names like, "A Quite Ostentatious Testimony of Nonsequitur Imperial Stout," and, "The Void of Perspective That Became You and Me Double India Pale Ale".
Among the many exciting beers you'll find at Burial, two standouts are their flagship Surf Wax IPA and Skillet Donut Stout. Surf Wax is a classic West Coast-style IPA with notes of citrus and pine and an assertive bitterness. In contrast, Skillet Donut Stout is a rich, indulgent masterpiece that evokes the comforting warmth of freshly made donuts, perfectly paired with a strong cup of joe. While Surf Wax is available year round, Skillet is a special release only brewed a couple of times each year.
Eurisko Beer Co. is a hidden gem in Asheville's thriving brewing scene, offering great beer in a no frills space off the beaten tourist path. Since opening its doors in 2017 in a former barber shop on Short Coxe Avenue, Eurisko has cultivated a following of beer lovers who appreciate their understated elegance.
The brewers at Eurisko are driven by a genuine passion for the craft, and their creations reflect that. Their beers masterfully balance tradition with ingenuity, with a lot of attention to detail.
Standouts from Eurisko's ever changing selection are their crisp Helles Lager and their ever-evolving lineup of IPAs. Their Helles Lager tips its hat to the classic German style, with its clean, malt-driven character that begs for another sip. On the other hand, Eurisko's IPAs are a testament to the skillful blending of hop varieties, creating a rotating selection that feature bright, fruity notes and the perfect balance of bitterness.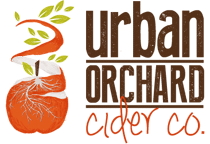 Urban Orchard Cider Co. offers a departure from Asheville's craft beer scene with their artfully crafted ciders. Located on Buxton Avenue, this cider haven offers a super cool lounge feel to enjoy while sipping on locally made cider. 
Urban Orchard takes pride in crafting ciders that blend tradition with a touch of creativity. The majority of their apples are grown in neighboring Henderson County, making a truly local product. Those apples are transformed using traditional techniques to create a wide variety of finished beverages.
Two of Urban Orchard's standout ciders are their flagship Sweet English and the unusual Sidra del Diablo. The Sweet English cider is a nod to the classic British styles, with its rich, semi-sweet profile and smooth finish that appeals to a wide range of tastes. Sidra del Diablo, on the other hand, adds a playful twist to the traditional dry cider, with a hint of habanero and vanilla that gives it a spicy kick.
Join An Asheville Brewery Tour
We would love to show you around some of our favorite breweries in Asheville. Joining a BREW-ed brewery tour means you'll have a local beer expert take you behind the scenes of some of the best breweries in town, all while sharing lots of delicious beer samples.