Why BREW-ed? Why a brewery tour of Asheville?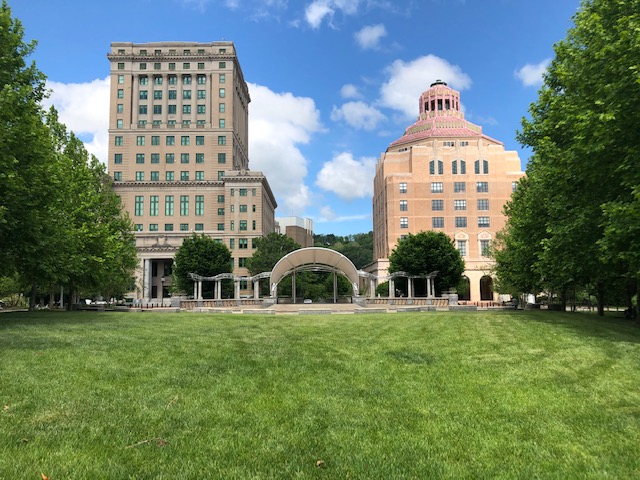 I get asked these questions fairly often, so I thought I'd write a post about it here.  The truth is that I started BREW-ed for a few different reasons, but all of them revolve around beer and Asheville so BREW-ed is the glue that keeps them together.    
The main reason I started BREW-ed was to help bring Asheville bars and restaurants into the new local economy that Asheville is going to see over the next few years.  The city of Asheville is expecting an additional 800,000-1,000,000 visitors a year because of our beer scene, once Sierra Nevada and New Belgium open their Asheville area facilities.  That is a HUGE number.  In comparison, the Biltmore Estate brings in an estimated 1,000,000 visitors a year.  Currently, that is the biggest attraction in Asheville and has been one of the main economic drivers of the area since the house opened to the public more than 80 years ago.  With all of these dedicated beer travelers descending upon our city, there is going to be an expectation that service staff in bars and restaurants are knowledgeable about the beers they are selling and that the beers are served properly.  Also, Asheville is not as far ahead as many cities when it comes to beer and food pairing.  We have an AMAZING restaurant scene, but many of the nicer restaurants don't have a beer list that even comes close to matching with the food menu.  Typically restauranteurs stock a few popular beers, including some locals, and that's about it.  Again, this is an area that I can help with, and I truly believe it will be expected when people go out to dinner in the near future.       
Second, I want BREW-ed to be a resource for people who are truly interested in learning about beer.  I will continue to post some general articles about beer knowledge, but I want to make sure that anyone visiting the site knows they can ask me anything about beer via e-mail or form submission, and I will answer it to the best of my abilities.  I have also decided to offer one on one and small group beer tutoring.  If you want someone to guide you through the unbelievably complex subject of beer and point you in the right direction of your learning, I am here to help.  I will begin offering in-person and web-based learning sessions within the next few weeks.    
While the primary focus is on teaching people about beer, I also want to make sure people are enjoying it as much as I do.  Because of this, I also offer entertaining private event packages.  If you are hosting a private event in Asheville and would like to include beer, BREW-ed can help.  I can keep it as simple as consulting with you on beer selections for the event, or I can go so far as to provide the beer, glassware and guide your event goers through a custom tasting.  You tell me what you have in mind, and I will make it happen.
   It's this enjoyment of beer and of Asheville that led me to create BREW-ed's Brewery & History Walking Tours.  I love talking to people about beer and about the city I live in, and for a number of years I thought about how I could tie the two together. BREW-ed's Brewery & History Walking Tours were the answer.  I wanted to create a unique tour experience that I would want to go on.  When I travel, I am fascinated by the local culture and history of the cities I visit.  And if I take a tour somewhere, I want to learn a lot while enjoying it.  That inspiration created a brewery tour where you learn not only about beer, but about Asheville as well.  I jokingly say it's a nerdier beer tour than the average, because when it's over you will have learned a lot, guaranteed.  
Hopefully, this post answers some of the questions about why I started BREW-ed and why I offer walking tours of downtown Asheville's breweries.  It's because I love Asheville, and I love Asheville beer. I want to share my knowledge with my community to help us all grow and succeed.     
Cliff