What Makes The Best Asheville Brewery Tour?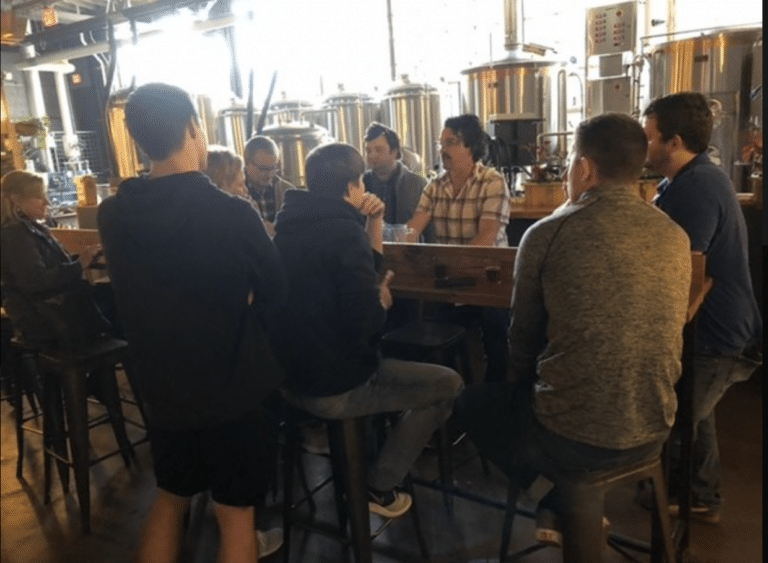 Asheville, North Carolina has earned a name for itself as "Beer City USA". With the highest number of breweries per capita in the U.S., it's no wonder that beer fans from around the world flock to our city. But with so many craft breweries, how do you narrow down your options? More importantly, with the multitude of brewery tours available, how do you determine which is the best Asheville brewery tour for you? At BREW-ed Brewery Tours, we believe the answer lies in a mix of expertise, immersive experiences, and high guest satisfaction.
Expertise: The Heart of the Best Asheville Brewery Tour
When it comes to appreciating craft beer, knowledge truly is power. The complexity of beer, its styles, brewing processes, and raw ingredients is immense. Understanding this complexity can greatly enhance your appreciation of the beverage.
At BREW-ed Brewery Tours, we're firm believers in the power of knowledge. Our guides aren't just passionate about beer, they're certified experts. Each guide has been certified by the globally recognized Cicerone Certification Program, a qualification that signifies a deep and broad understanding of beer and brewing.
With a BREW-ed guide leading the way, you're not just sipping beer, you're learning the story behind each pour. The expertise of our guides is a crucial factor that we believe sets us apart. No other tour company can truly claim the same level of expertise from their guides.
Experience: Dive Deep into Asheville's Beer Scene
Asheville is not just a city with a lot of breweries, it's a city with a lot of great breweries. Our mission at BREW-ed Brewery Tours is to introduce you to the best of the best. Our tours take you on a journey through some of the city's top breweries, including local favorites like Catawba, Twin Leaf, Green Man, Burial, Eurisko, and more.
But our tours go beyond simply visiting breweries. We aim to provide an immersive experience that lets you delve deeper into the world of craft beer. You'll get to taste 10 unique beer styles, sample the raw ingredients used in beer making like hops and barley, and get an exclusive behind-the-scenes look at the brewing process. You'll experience firsthand the artistry and passion that goes into every batch of beer.
By focusing on immersive, hands-on experiences, we strive to create the best Asheville brewery tour for everyone who joins us.
Guest Satisfaction: Why We Try To Give The Best Asheville Brewery Tour
At BREW-ed, we try to provide the best experience we can, but there's no greater compliment than the feedback we receive from our guests. We're both proud and humbled to have garnered over 500 five-star reviews on TripAdvisor.
Striving to give a great tour has sometimes earned us some pretty high praise from leading travel platforms and publications, as well. Both Viator and National Geographic have named BREW-ed's tours among the best in the world, so I guess we're doing something right. 🙂
So, What Makes The Best Asheville Brewery Tour?
At BREW-ed Brewery Tours, we believe it's a harmonious blend of expert guidance, immersive experiences, and trying to give the best brewery tour experience to every guest. These elements, combined with a genuine love for Asheville's craft beer scene, are what drive us to deliver memorable brewery tours.
If you're planning a trip to Asheville and are looking for a brewery tour, we invite you to join us on a journey of beer discovery. Let us share our expertise, show you around some great breweries, and provide a level of service that we hope will exceed your expectations. Join us, and let us show you why we believe our tours stand out as the best Asheville brewery tour experience.