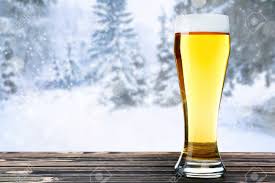 An Asheville Breweries Tour To Start 2020
January can be a tough month. The joy and festivity of the holiday season is over. The skies are pretty gray. The days are short and the temperatures are cold. Spring seems too distant to look forward to, and by the middle of the month midwinter blues have set in. This is a perfect time to try something new.
Brewery Tour + Asheville = Perfect Escape
Planning a weekend getaway to Asheville in January just makes sense. Hotel rooms are (a little) more affordable, the best restaurants have available tables, and the pace is a little slower. More time to enjoy our mountain town and to brighten those winter spirits a bit.
Our brewery tours are a perfect weekend activity in January. We often get asked if we run our tours year round, and yes we do! While the big summer crowds are great for the BREW-ed coffers, the smaller intimate groups in January are a special time for our expert brewery tour guides. There's more time to get to know each guest, to have conversations about the beer industry and the breweries we visit that we can't necessarily have in a larger group. We get to lower our guard a little and just enjoy some great Asheville beer with our new friends that afternoon.
If you'd like to escape the winter doldrums and check out our local beer scene, join us on one of our Asheville brew tours.