The Best Way To Explore Asheville's Breweries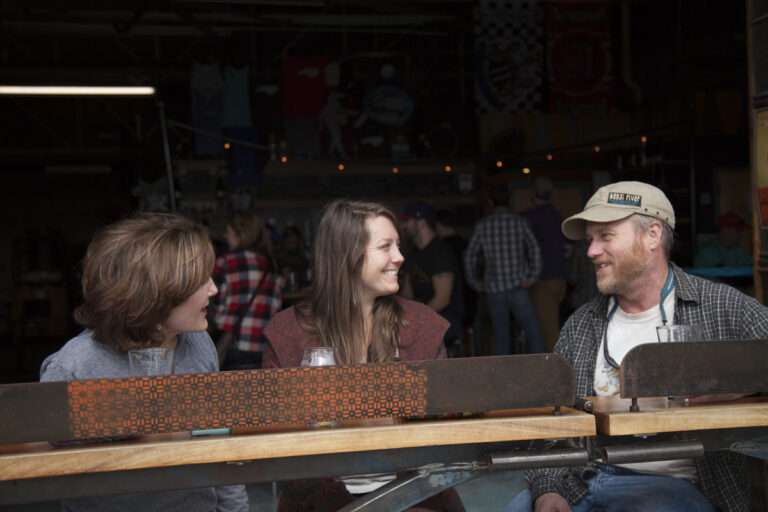 The Best Way To See Asheville's Breweries
Asheville has emerged as one of the leading craft beer destinations in the US. With over 30 breweries in the area, exploring Asheville's craft beer scene can be an exciting and educational journey. Visiting local breweries offers a chance to sample some of the country's best beers while discovering the history behind each brand. From learning about the variety and range of craft beers available to soaking up the atmosphere of each brewery, visiting Asheville's breweries is the best way to learn about this beloved local industry.
Visiting local breweries in Asheville can provide a range of benefits to craft beer enthusiasts. By exploring the area's diverse craft beer scene, visitors can learn more about the brewing process and sample some of the best beers in the country. Ultimately, taking the time to explore Asheville's craft beer scene will provide you with a deeper appreciation of the art form and a better understanding of what makes each brewery unique.
When exploring the best Asheville breweries, there are a few tips to keep in mind. First, consider joining a brewery tour group to save money and get the insider perspective. Secondly, be sure to bring along friends or family members who are also interested in craft beer so you can all sample different brews together. Finally, make sure to come with an open mind and be willing to try new styles of beer. By following these tips, you will be sure to make the most out of visiting Asheville's breweries.
What to Look for When Visiting Local Breweries
When visiting a brewery in Asheville, there are many things to consider. From the atmosphere and environment of each brewery to the wide selection of beer styles available, it's important to take all factors into account before choosing where to go. In this section, we will discuss what to look for when visiting local breweries in Asheville so you can make sure to pick the perfect spot for your craft beer adventure.
Variety and Range of Craft Beers Available
The variety and range of craft beers available at Asheville's breweries is one of the main attractions for many visitors. From classic IPAs and stouts to experimental sours and saisons, there is something for everyone to enjoy. Each brewery offers a unique selection of recipes, so it pays to do some research ahead of time to find out which style of beer is the focus of each establishment. Additionally, many breweries offer seasonal beers and limited-edition releases which can be a great way to explore even more unique beer flavors. By taking the time to find out which styles are available at each brewery, visitors can be sure to have an enjoyable experience sampling a range of craft beers in Asheville.
Environment and Atmosphere at Each Brewery
When visiting a brewery in Asheville, it's important to pay attention to the environment and atmosphere. Each brewery possesses its own unique feel and setting, so it is helpful to research beforehand which one will best match your preferences. Many breweries offer outdoor seating with stunning views of the mountains, providing an ideal spot for relaxing with friends over a cold beer. Others feature cozy indoor seating and a variety of games to create the perfect ambiance for conversation and relaxation. No matter which brewery you visit, you are sure to find a welcoming atmosphere that invites visitors to stay awhile.
Tips for Visiting the Best Asheville Breweries
Visiting a brewery in Asheville is an experience that should not be missed! With the abundance of craft beer available and unique atmospheres to enjoy, it can be difficult navigating through the many options. To make sure you visit the best Asheville breweries, keep these tips in mind when planning your trip. From joining a tour group to researching each brewery's selection ahead of time, these tips will help ensure you have a fun and memorable beer-filled adventure.
Enjoy Responsibly
One of the most important things to keep in mind when visiting Asheville's breweries is to enjoy responsibly. The craft beer scene in Asheville is known for its variety and quality, but it's important to remember that drinking in moderation is the best way to ensure a safe and enjoyable experience. Be sure to hydrate throughout your visit and take regular breaks from consuming alcohol. You'll thank me in the morning.
Try New Beers
Another great tip for making the most out of a visit to Asheville's breweries is to try new beers. Don't be afraid to explore different styles, flavors, and ingredients – you may find something that you truly love! Many breweries offer flights of beer that allow you to sample a few different styles at once, giving you the chance to explore without having to commit to an entire pint. Taking the time to sample something unfamiliar can also be a great way to expand your knowledge and appreciation for craft beer.
Join a Tour Group
Finally, joining a tour group is a great way to make sure you experience the best breweries in Asheville. A knowledgeable guide can provide pertinent information about each brewery and its beers, ensuring no detail goes unnoticed. Tour groups also offer insight into beer-making processes that may otherwise be hard to find out on your own. With all of this knowledge at your disposal, it's easy to see why joining a tour group is an excellent way to make the most of your visit.
Expert Led Brewery Tours
If you're interested in joining a tour group, look no further than BREW-ed Brewery Tours! We offer guided walking tours of some of the city's top breweries. Our knowledgeable guides provide insight into the brewing process, beer styles, and history of Asheville's craft beer culture – all while providing a fun and entertaining experience. Whether you're a craft beer connoisseur or just looking for an enjoyable day out, BREW-ed Brewery Tours is the perfect way to get the most out of your Asheville brewery visit! Book your brewery tour today!
No Matter What, Have Fun!
Visiting breweries in Asheville can be an unforgettable experience for beer enthusiasts and casual drinkers alike! By doing some research ahead of time, staying hydrated, exploring different styles, or joining a tour group, anyone can have the perfect craft beer adventure in this amazing city. From the stunning mountain views to the incredible selection of beers, there's no doubt that Asheville is one of the best places to sample craft beer in the country.