BREW-ed Brewery & History Walking Tours
Craft Beer • Local History • Expert Guides
What Can I Expect on a BREW-ed Brewery Tour?
Every one of our brewery tours is hosted by a recognized expert when it comes to beer.  As your Cicerone certified guide takes you to each brewery, you'll do more than just drink.  You'll learn about the brewing process, the ingredients and the history of beer while you discover some of the best breweries Asheville has to offer. 
At each stop on the brewery tour, you will enjoy three to four six ounce samples of beer.  It is highly recommended that you eat a substantial meal before the tour and take smaller samples if you feel like you've had enough alcohol. 
In between breweries, your guide will tell you about the history of Asheville and how it came to be the beautiful city it is today.  Feel free to ask questions at any point during the tour, as BREW-ed's goal is to share what we love.
When and where do the tours start and end?
Mondays – 2pm at Twin Leaf Brewery 144 Coxe Avenue
Wednesdays – 2pm at Catawba Brewing 32 Banks Avenue
Thursdays – 5:30pm at Twin Leaf Brewery 144 Coxe Avenue
Fridays – 2pm at Catawba Brewing 32 Banks Avenue
Saturdays – 12pm at Catawba Brewing 32 Banks Avenue
Sundays – 12pm at Catawba Brewing 32 Banks Avenue
At each stop, your tour guide will share the brewery's story, show you around behind the scenes and you'll sample the beers that make each one unique. 
You'll learn how beer is made all the way from the grain to the glass, where your favorite beer styles come from and how to taste them all while enjoying award winning beers from "Beer City USA". 
By the end of your Asheville brewery tour you'll have a fair amount of beer in you and a bit of knowledge about one of the world's most popular beverages.
How far are we going to walk?
If this is your first visit to Asheville, you will be amazed at how walkable the downtown area is.
All of the breweries on the tour are less than a 5 minute walk from one another along paved city sidewalks.
While our walking tour is an eco-friendly and healthier alternative to a bus tour, our goal is an enjoyable relaxing experience, not a marathon.
Comfortable shoes are recommended.
How many people will be in the group?
BREW-ed limits the size of its brewery tours. Bigger groups make it hard for everyone to hear and participate. Small tours are unique to BREW-ed, and we hope you enjoy the more personalized experience. We recommend you buy your tickets early, as our tours do sell out.
Tips for tour guides are not required but always appreciated! We handle tipping all the brewery staff
Anyone consuming alcohol must be over 21 years of age with valid ID.  If you have someone in your group who would like to come along but isn't going to drink, please select a non-drinking ticket at checkout.
NO REFUNDS WILL BE GIVEN FOR LACK OF PROPER IDENTIFICATION. Underage sale, purchase or consumption of alcoholic beverages is against the law in NC and BREW-ed and our gracious brewery hosts cannot take the risk of serving someone we shouldn't. Please plan ahead and bring the right documents as listed above. NO EXCEPTIONS WILL BE MADE.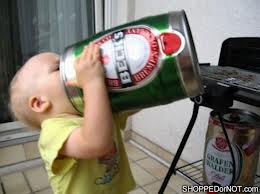 Looking For Tour Dates and Times? Check Out All the Options!