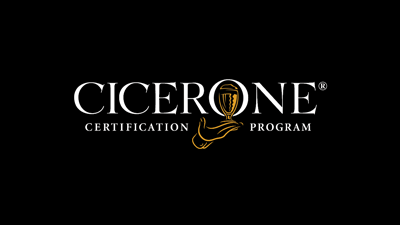 The Cicerone Certification Program was founded in 2008 by craft brewing pioneer Ray Daniels to improve beer service. Since then, it has become the international standard for recognizing those who truly understand beer.
The program is divided into four levels: Certified Beer Server ®, Certified Cicerone ® , Advanced Cicerone ™ and Master Cicerone ® . With each increasing level, the depth and breadth of beer knowledge required increases exponentially. Those who achieve Certified Cicerone certification understand how beer is made, beer styles, draft systems and food pairing and are able to convey that knowledge to others.. 
Those who have successfully completed the Advanced Cicerone exam have demonstrated an even deeper understanding. At BREW-ed, every one of our Asheville brewery tour guides has earned a minimum of Certified Cicerone certification. This means every guide has passed a rigorous four hour examination testing their knowledge of beer and brewing, as well as their tasting skills. At BREW-ed, we don't just love craft beer, we've dedicated our lives to learning about beer and sharing that knowledge with as many people as we can. Let us share our expertise with you through our Cicerone led brewery tours. Check out our schedule or ask about a private brewery tour!